The IATA again raised its estimates of losses for Middle Eastern and North African air carriers caused by the COVID-19 pandemic. The industry body is now expecting regional airlines to lose $24 billion in passenger revenue for 2020, it announced on Thursday, $5 billion more than the IATA predicted at the beginning of April.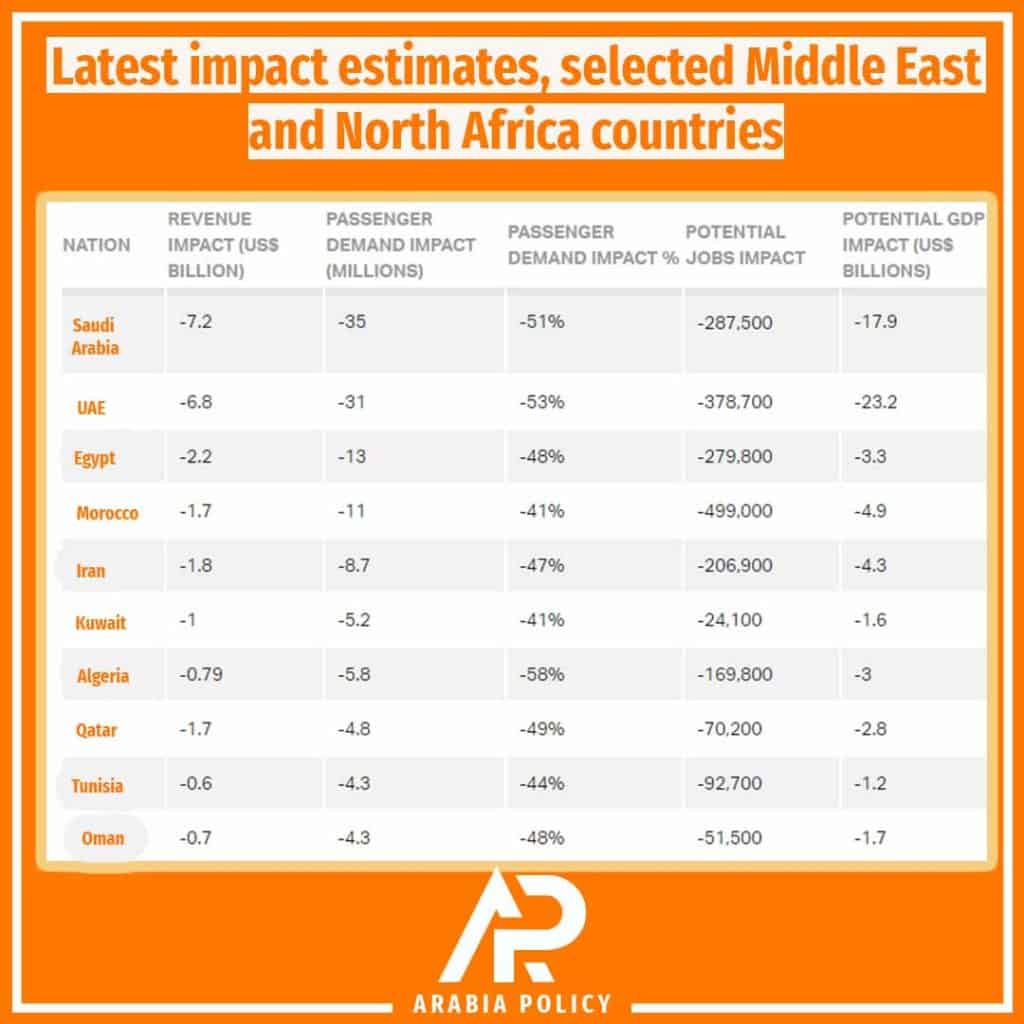 "We have not seen the desired movements and decisions of governments and decision makers to … put on the table the economic stimulation packages and the rescue packages, financial packages necessary to keep the airlines in the region alive," said IATA's regional vice president for Africa and the Middle East, Muhammad Al Bakri.
Al Bakri warns the air-travel crisis will have "devastating effects on countries' economies," if MENA region governments do not step up and support the aviation industry.
The body, which represents 290 airlines worldwide, is also calling for states to consider "tax relief, loans, loan guarantees and support for the corporate bond market" to help airlines overcome the deepening liquidity crisis brought on by the global coronavirus shutdown. IATA also wants governments to start working cooperatively with airlines on a "comprehensive approach to re-starting the industry" when coronavirus curbs are lifted. 
"In a region where aviation is a key pillar of many nations' economies the effect will be much worse. Direct financial support is essential to maintain jobs and ensure airlines can remain viable businesses," said Al Bakri.
"Re-starting aviation and opening borders will be critical to the eventual economic recovery. Airlines are eager to get back to business when and in a way that it is safe. But starting up will be complicated. We need to make sure that the system is ready, have a clear vision of what is needed for a safe travel experience, establish passenger confidence and find ways to restore demand," the regional vice president added.
MENA region governments have remained relatively quiet on how they will support airlines through the coronavirus crisis. 
The United Arab Emirates said it is "fully committed to supporting Emirates airlines" at the end of March but did not go into specifics. On April 20, a press release from the UAE's Federal Competitiveness and Statistics Authority published by state-run news agency WAM said the Dubai Government will be "pumping new capital into Emirates Airline, deducting 10 percent from water and electricity bills for three months, and reducing insurance premiums by 50 percent."
On March 29, the CEO of Qatar Airways, Akbar al-Baker, admitted his airline "will surely go to our government eventually." There has been no update on Qatar's financing since Baker warned the airline is "burning through cash," but Qatar is one of the region's few transit hubs to remain open throughout the pandemic allowing the airway to keep flying, albeit at a reduced capacity.